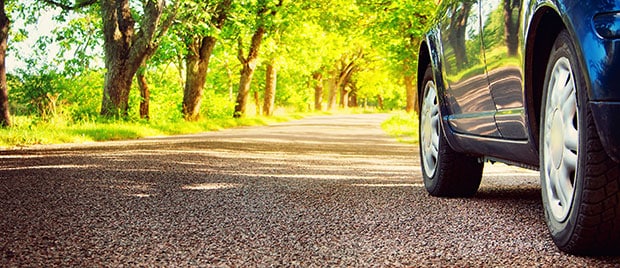 Here are a few key summer driving tips to help keep you safe during hot summer months. Schools out and people are traveling on vacation – leading to more people on the road which means the potential for more accidents to occur. While some accidents are unavoidable, here are some key tips to help prepare you for a safe and comfortable summer driving experience.

Check Fluids
Before you hit the road, especially when beginning long trips, be sure your vehicle is properly serviced. Help avoid breakdowns or overheating by checking fluid levels and checking for any signs of fluid leaks.
Coolant
Brake Fluid
Automatic Transmission Fluid
Power Steering Fluid
Windshield Washer Fluid
If you don't feel comfortable preforming these tasks yourself, one of the qualified service technicians at Volvo Cars Ramsey will be happy to check your Volvo over to make sure your ready to hit the road.
Make a Service Appointment
Tires and Brakes
Congested roads filled with families off on their favorite summer destination and inexperienced teen drivers hitting the roads means harder driving conditions. Trying to make that missed Jersey Shore exit or towing that camper or recreational vehicle, vacation travelers on unfamiliar roads can lead to unpredictable driving. Be prepared before you head out.
Check to be sure your brakes are in top working condition and also check your tires for wear or cracks. Hot weather causes the air inside your tires to expand, which can potentially lead to a blowout. Check your tires on a regularly during the summer months, especially during heat waves.
Visit Our Tire Store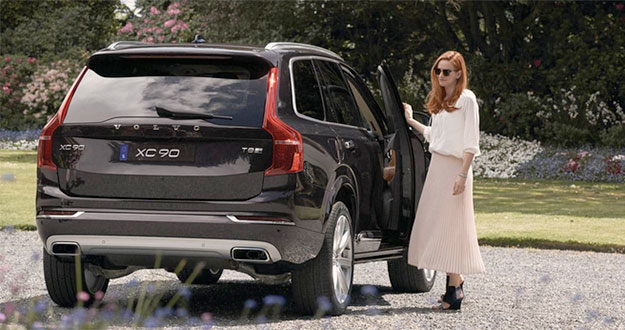 Pack It Properly
Whether you're packing for a camping experience or southern excursion, be sure to safely secure suitcases and belongings. Whether their secured in a car top carrier or within your vehicle, be sure belongings are secured tightly and do not obstruct your view. If you're towing a camper or recreational vehicle, be sure to follow your vehicles weight recommendation and make sure connections are secure.
If you're traveling with pets, be sure your pet is safely secured within your vehicle and be sure to make plenty of stops for bathroom breaks and the chance to stretch his/her legs and access to water.
Keep necessary items neatly out of the way, but within reach for easy access. Summer driving means sun glare, be sure to use your vehicles sun visor to reduce glare and keep those sunglasses within reach. Additional items to keep handy include water, snacks, emergency kit & a cell phone charger.
Don't forget to bring a favorite book or video game to keep young travelers occupied during long trips.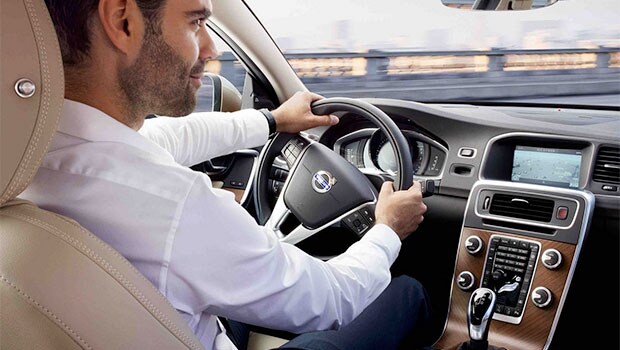 Plan Ahead
Take the time to plan your trip's route and give yourself plenty of time to get there to prevent erratic driving when you're running late. Input your destination into your Volvo Sensus navigation system to help guide you to the destination of your choice and provide information along the way.
Drivers with the available Sensus Navigation with Real Time Traffic System will appreciate the systems ability to detect roads/streets with traffic disruptions and make it possible for you to select an alternative route past the problem areas.
By planning ahead and being prepared, you can keep yourself and your occupants safe and enjoy the summer weather. While some accidents are unavoidable, our summer driving tips can help you arrive safely and happily to your summer retreat. Sit down, buckle up and enjoy the ride!