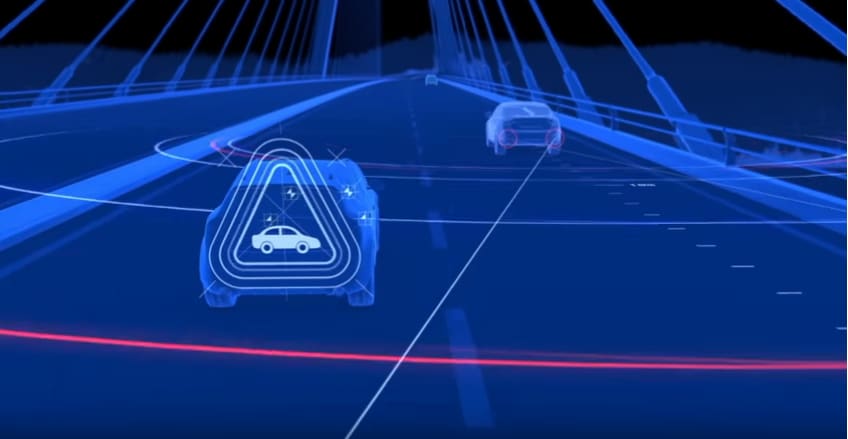 One feature that is sought after by many New Jersey car buyers or lessees is a blind spot monitor because of all of the multi-lane roads it takes to get to where you need to go. Whether it's the NJ Turnpike, Garden State Parkway, Route 46, Route 80, Route 287 or our home street of Route 17, the Volvo blind spot information system will keep you safe on busy highways.
Activating at speeds over 7 mph, the system uses a radar unit inside each corner of the rear bumper to measure the distance between your car and vehicles coming from behind you on either side.
A light will shine on the driver's side exterior mirror when it senses a vehicle approaching to alert you. The light will be constant when the other car is approaching rapidly, while the light will flash on & off if you use your turn signal to ensure you know there's someone in your blind spot.
Equipped with this feature in select models is steer assist. This functionality actually reduces the risk of lane-changing collisions by automatically supporting you with some help getting away from a car that's about to hit you or prevent you from moving into the direction where that vehicle is.
In addition to steer assist, 2 other features can also be offered alongside the Volvo blind spot monitor.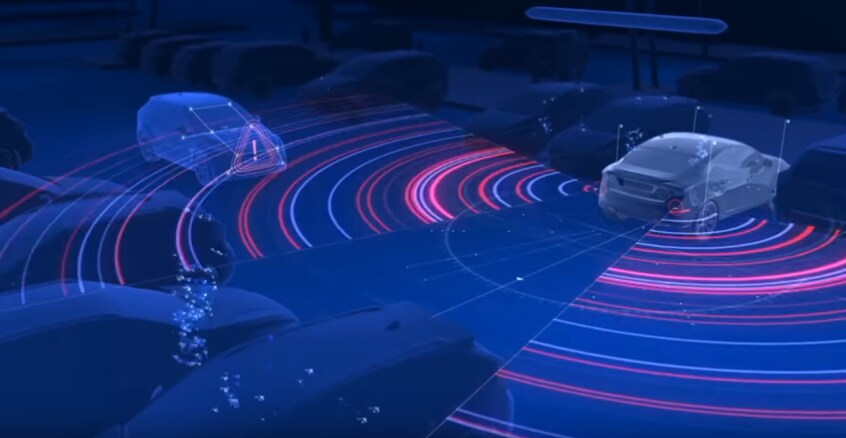 Cross Traffic Alert
Those same sensors come in handy when backing out of parking spaces or driveways thanks to cross traffic alert. That's because it'll warn you when a vehicle, cyclist or pedestrian is heading towards either side of your car as you're going in reverse by chiming an audible warning and showing where it's coming from on the center display screen.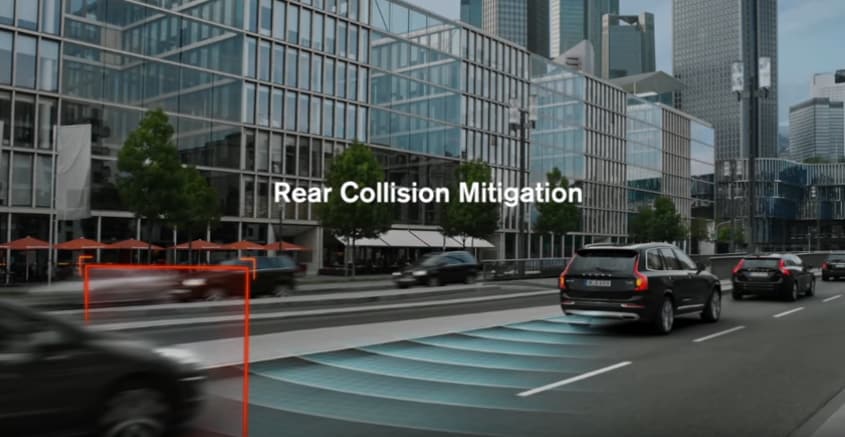 Rear Collision Mitigation
The sensors also have a role in the rear collision mitigation feature. This system works when your vehicle is at a standstill and another car is driving towards you quickly from behind by activating pretensioners in the seatbelts and full auto brake. These not only help minimize injury in the event of a collision, but will also help prevent your Volvo from rolling into the car in front of you or an intersection.
As of this blog post's publishing, this blind spot monitor can be found in the following new Volvo models:
Volvo XC40
Volvo XC60
Volvo XC90
Volvo S60
Volvo S90
Volvo V60
Volvo V90
Volvo Cars Ramsey will help you find the right new luxury car or SUV equipped with the blind spot information system, so contact our team today to learn even more about this safety feature and the other technologies that help give you as much peace of mind on the road as possible!