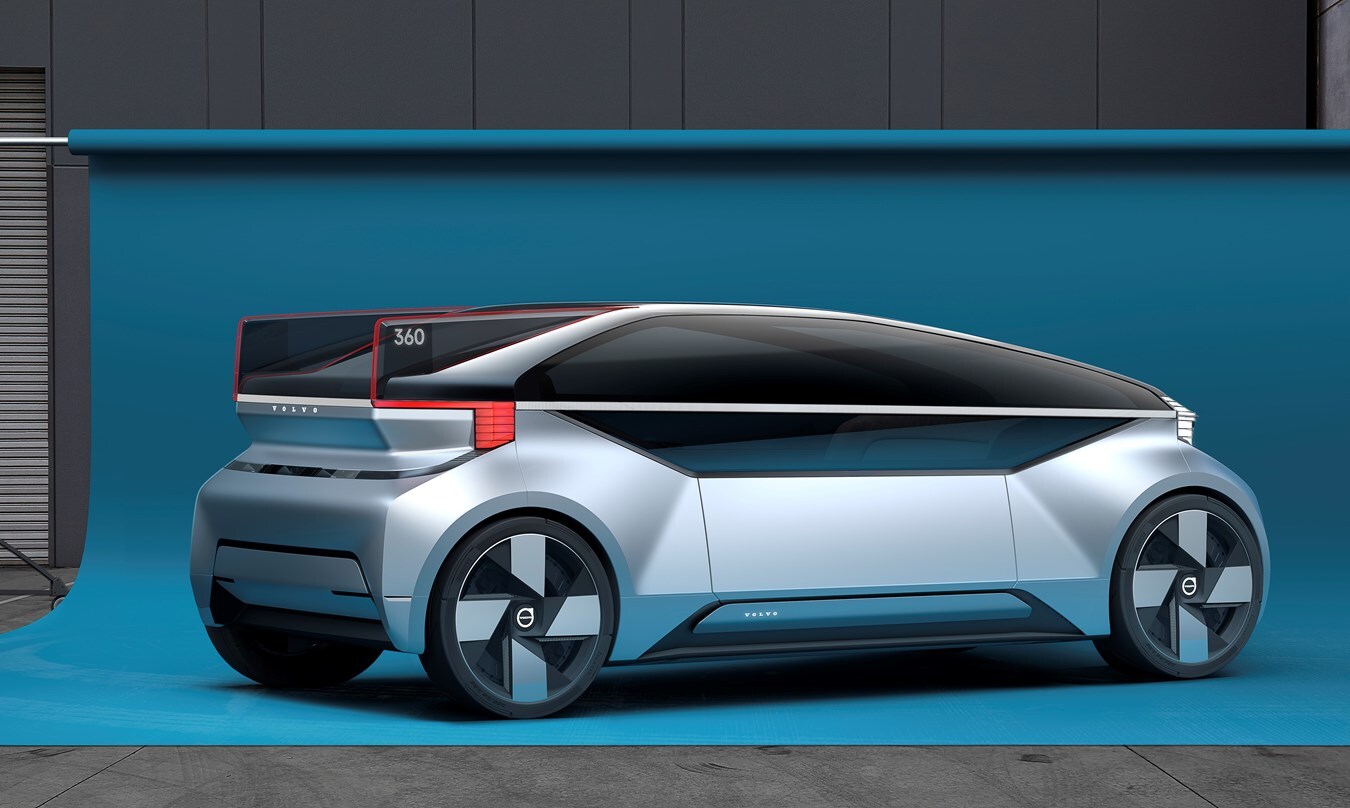 Volvo has been the center of automotive innovation since the beginning of car production, including being the inventor of the 3-point seatbelt that all vehicles use today back in 1959. That tradition continues with the newly unveiled Volvo 360c Concept!
The Volvo 360c Concept is a self-driving electric car designed to make traveling sustainable by being an alternative to taking a flight, which could be riddled by delays, losing your luggage and other turbulence. It's also better than the unsanitary conditions of the train or bus, as well as not having to deal with who knows who on that public transportation.
What's Inside the Volvo 360c Concept
You'll find that the Volvo 360c Concept can become a sleeping environment, mobile office, living room or entertainment space to reimagine the way people travel and arrange their business trip or vacation in New Jersey, NYC and beyond.
The interior environment is designed to transform unproductive or boring travel time on the road into something making your day more enjoyable and/or useful.
The interior will also keep you connected, allowing you to access your work projects, calendar and much more. The 360c follows up on an innovation first introduced in the Volvo S90 Ambiance Concept by allowing you to choose from several mood settings made to help you relax or have more fun on your ride.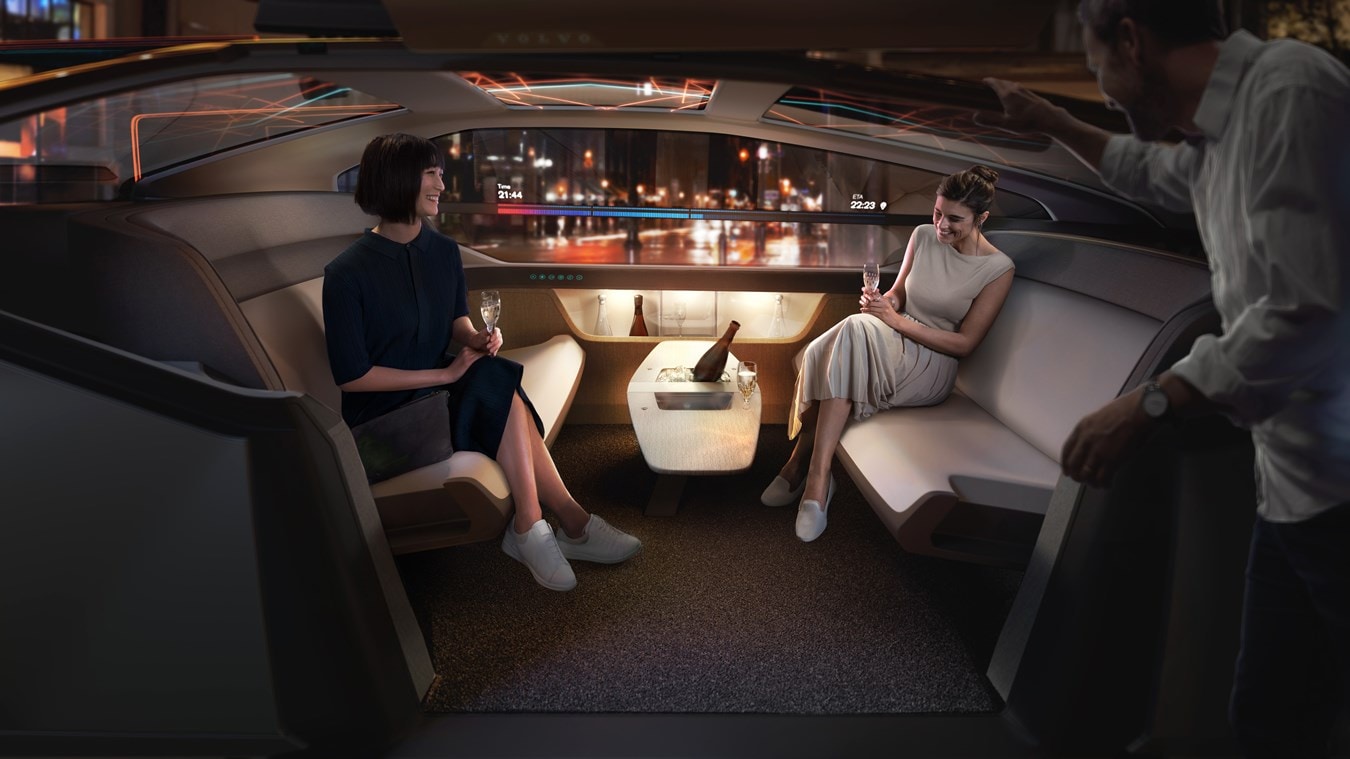 ?
Autonomous Driving and Safety
Volvo is known for its safety through innovations like the blind spot information system, pedestrian detection with full auto brake and City Safety. Most recently though, we've seen the introduction of Pilot Assist to provide a semi-autonomous driving experience.
The Volvo 360c Concept will be fully autonomous, giving this vehicle the ability to drive itself. Because there will be a gradual transition to fully self-driving cars, it'll share the road with the cars of today with different people behind the wheel.
Communication is the key to safety, which is why the 360c uses a combination external sounds, colors, visuals & movements to provide signals to other drivers that they can understand in the moment on the road, rather than being given directions or instructions they may not want to or be able to take.
Volvo's innovation to safety can also be seen in this concept vehicle via a special safety blanket included in the sleeping environment that showcases a future restraining system that gives the exact safety a 3-point seatbelt would get except would adjust to people lying down while traveling.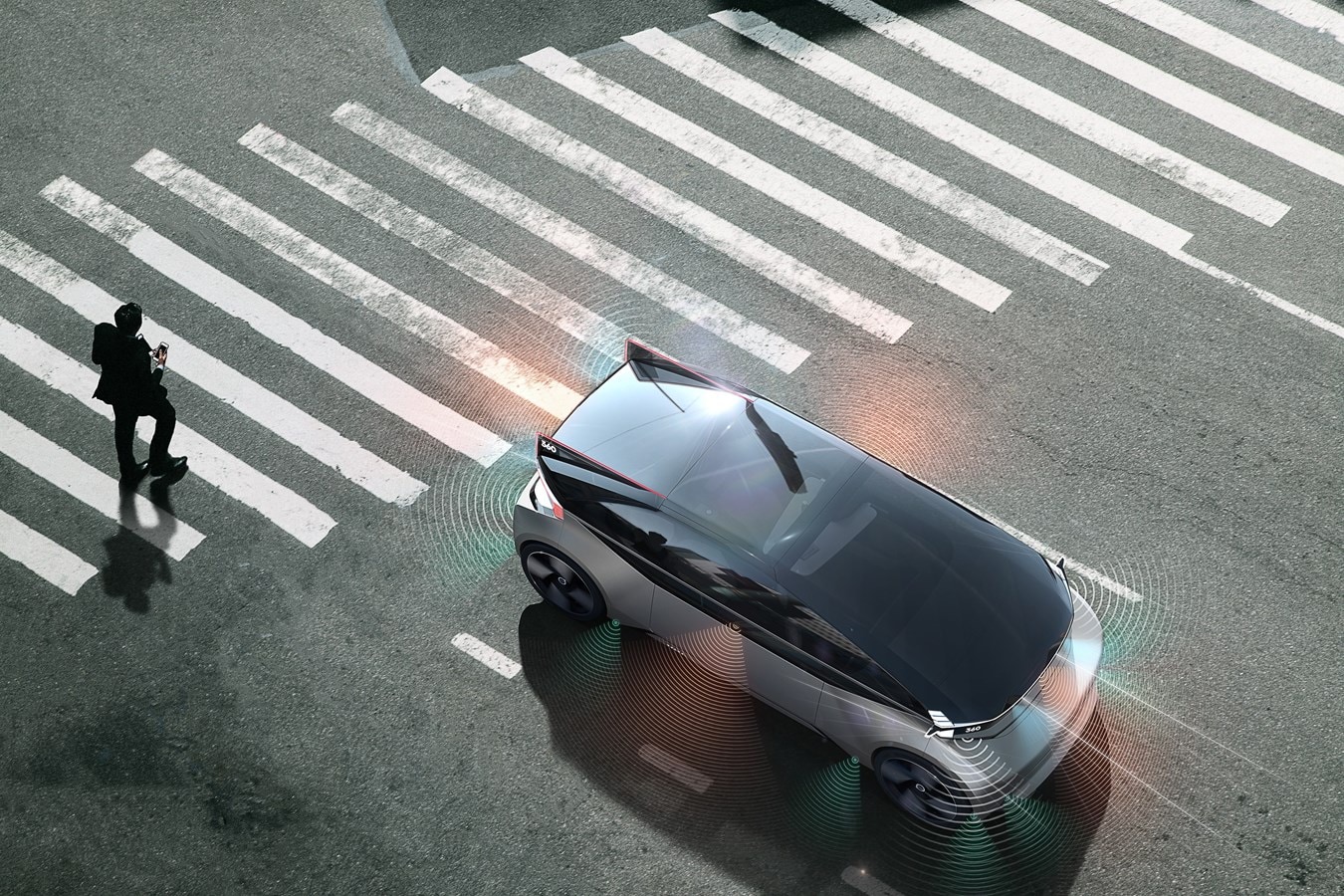 A Concept Made to Inspire Change
The future will be here before we know it, so we might as well start planning for it. We feel that the Volvo 360c Concept will have implications on how we as a society travel, plan cities and impact the environment. As a result of what this concept vehicle shows can be done, you'll have a better quality of life in knowing that you can be more productive while on the road and not having to worry about driving.
More Volvo 360c Concept Photos