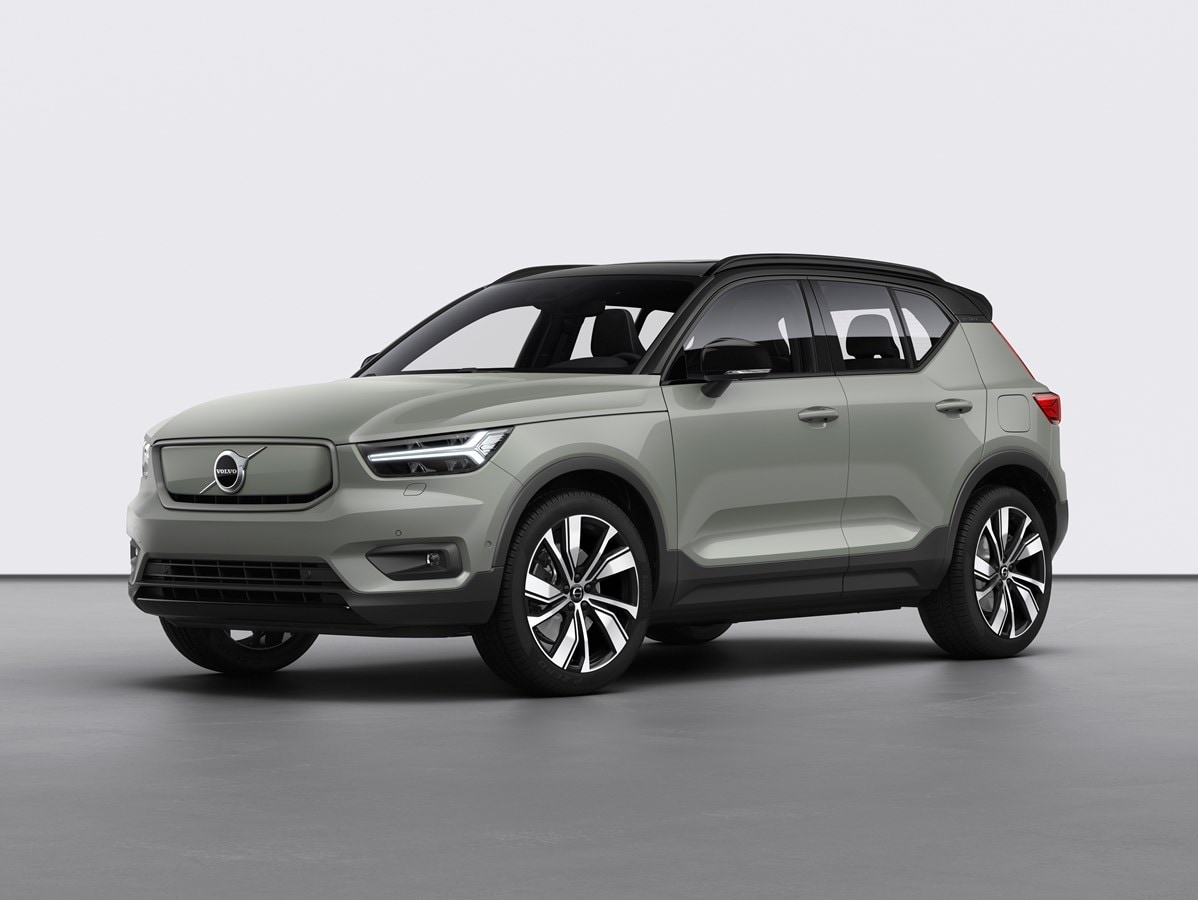 Everyone at Volvo Cars Ramsey has been anticipating the announcement of our brand's first-ever fully-electric vehicle. And that's where the all-new Volvo XC40 Recharge comes in!
The Volvo XC40 Recharge is an electric vehicle made for North New Jersey area drivers who are looking to their carbon footprint while still getting the space of an SUV and the luxury associated with our brand. This model is the first of the vehicles in the Recharge product line, which will see 1 new all-electric car or SUV debuting per year for the next 5 years.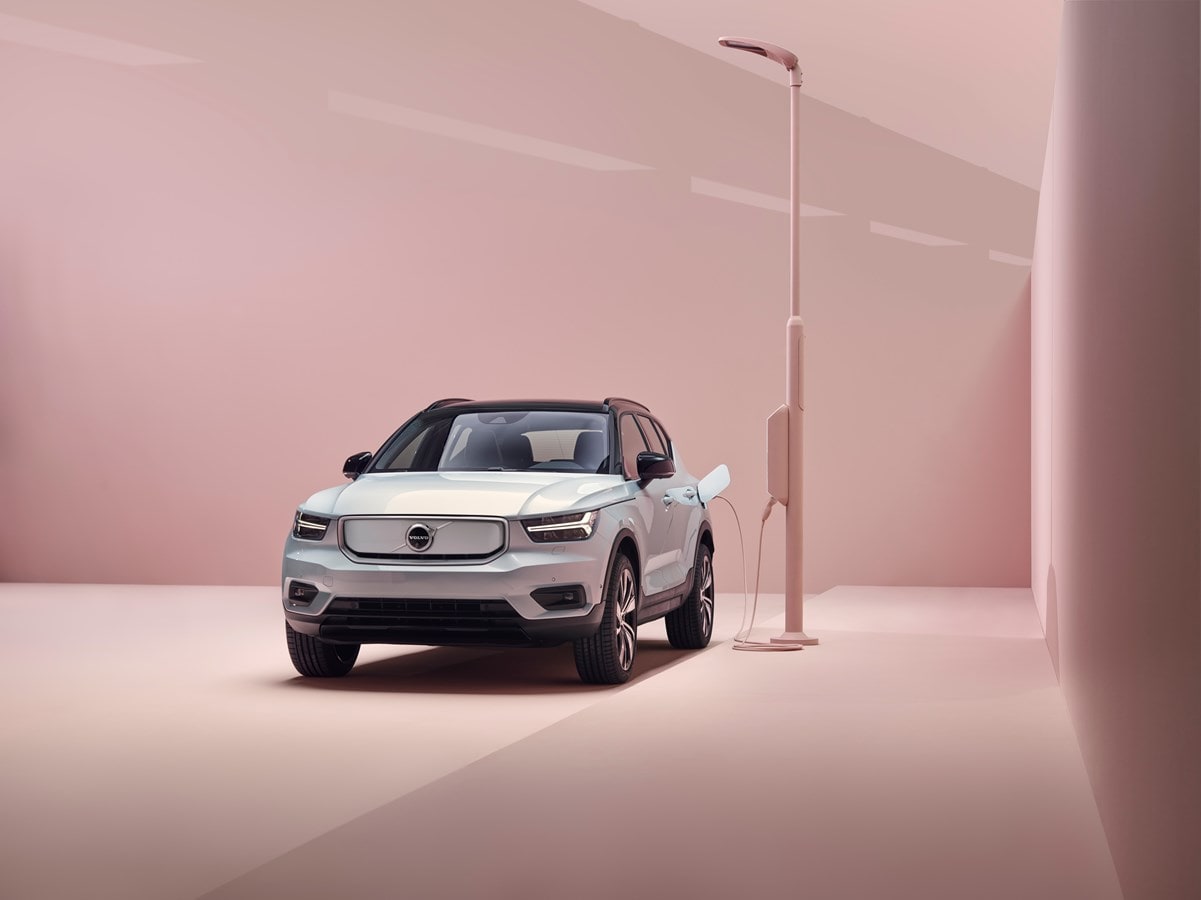 Say Goodbye to the Gas Pump
Powering the Volvo XC40 Recharge is a state-of-the-art fully-electric powertrain that delivers a driving range of more than 200 miles on a single charge. The onboard battery can be charged to 80% full in just 40 minutes when a fast-charger system is used.
You won't feel like you're driving an electric vehicle either since the output of the powertrain is rated at 402 hp. But you'll have to adjust to not hearing the engine noise you'd find in a typical Volvo XC40.
Best of all, the powertrain is all-wheel drive to give you optimal control & traction even during the worst weather conditions such as snow, rain, sleet & ice. We see all of those in North New Jersey, especially as winter grows closer.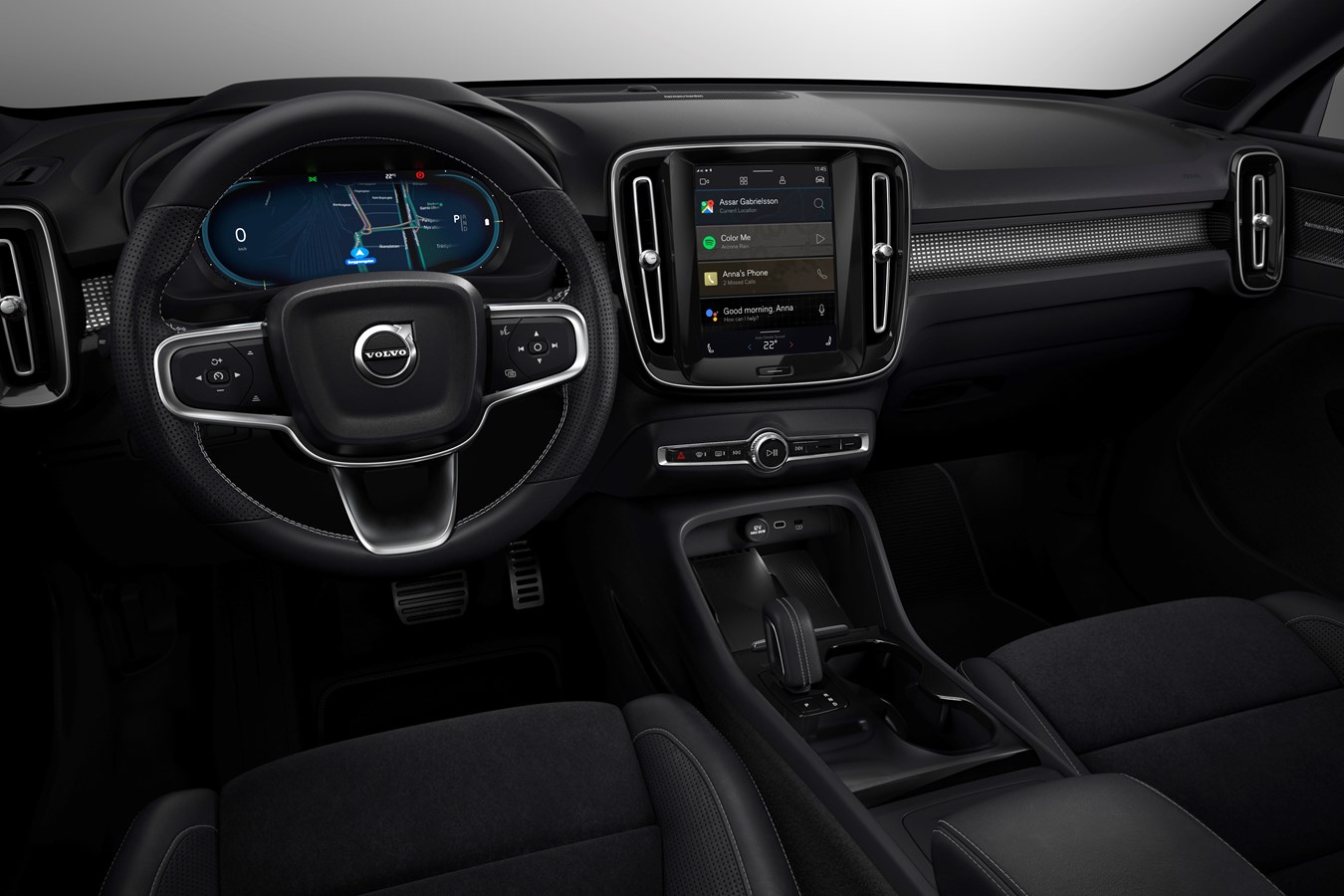 New Volvo XC40 Recharge Electric Vehicle Features
The electric Volvo XC40 will have many of the same amenities you can find in the other new Volvo XC40 models here at our showroom, except there's a brand-new infotainment system onboard. It's powered by Google's Android operating system, so you know that you'll stay connected to the world around you.
This infotainment system will be fully integrated with the Volvo On Call digital connected services platform, so you can get vital vehicle information such as the battery status & charging levels. This adds to Volvo On Call's service suite that also includes:
Preheating your SUV on a cold day
Finding your SUV in a parking lot
Remotely locking & unlocking your SUV
Sharing your SUV via a digital key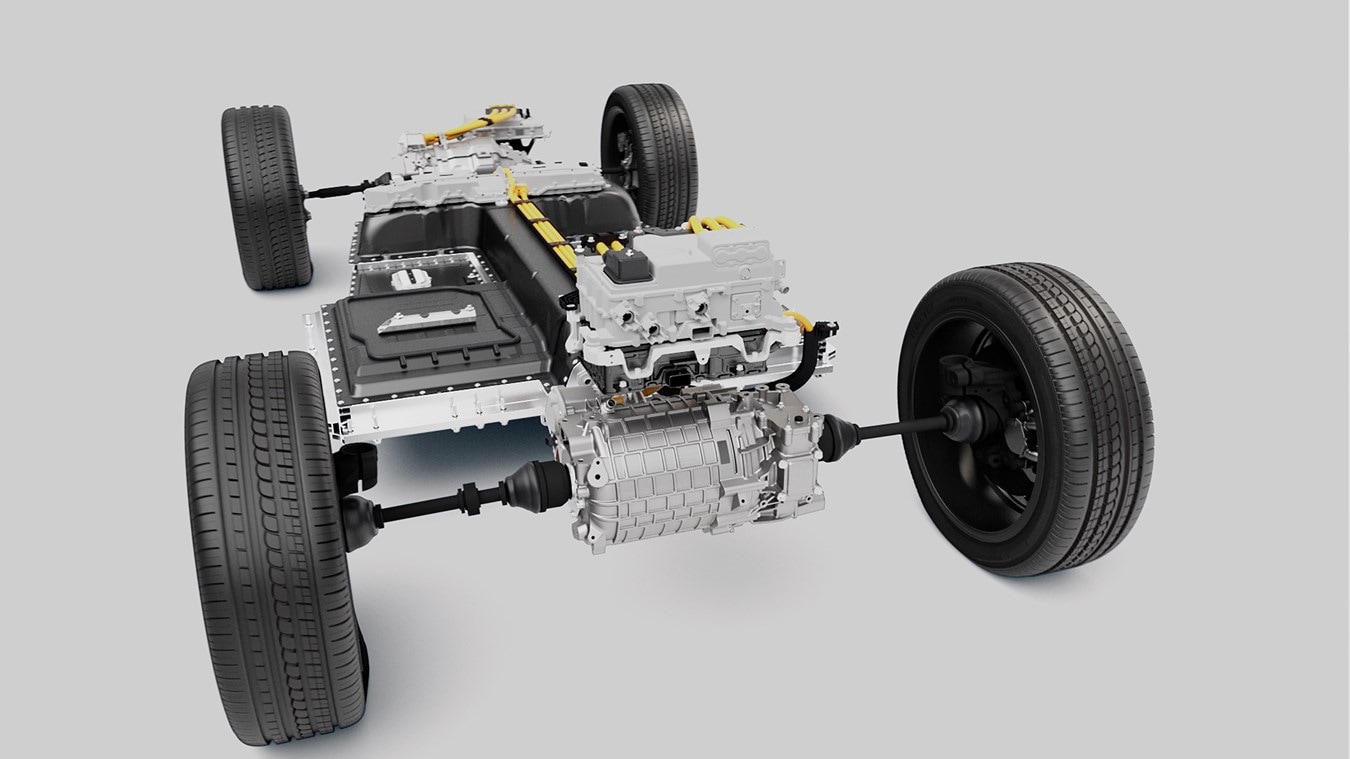 The Volvo XC40 Recharge is also designed to keep you safe, which is like its gas-powered counterpart that earned the highest possible ranking of Top Safety Pick+ by the IIHS. Because the battery is placed in the floor of the car, the front structure has been specially reinforced to compensate for the absence of a typical engine.
This battery placement also causes the center of gravity of the vehicle to be lowered as well, which means you'll get superior protection against rollovers. The battery itself is protected by a safety cage that's made of an extruded aluminum frame embedded in the middle of the electric XC40, creating a built-in crumple zone around it.
The rear of the electric Volvo XC40 has also been reinforced even further in order to better distribute the forces of a collision away from the cabin, reducing the strain on you and your passengers further.
Crash prevention is also so important in the Volvo XC40 Recharge. In fact, this electric vehicle introduces a new Advanced Driver Assistance Systems (ADAS) platform that's comprised of various radars, cameras & ultrasonic sensors that's design to alert you visually and/or audibly to help avoid a fender bender or major accident.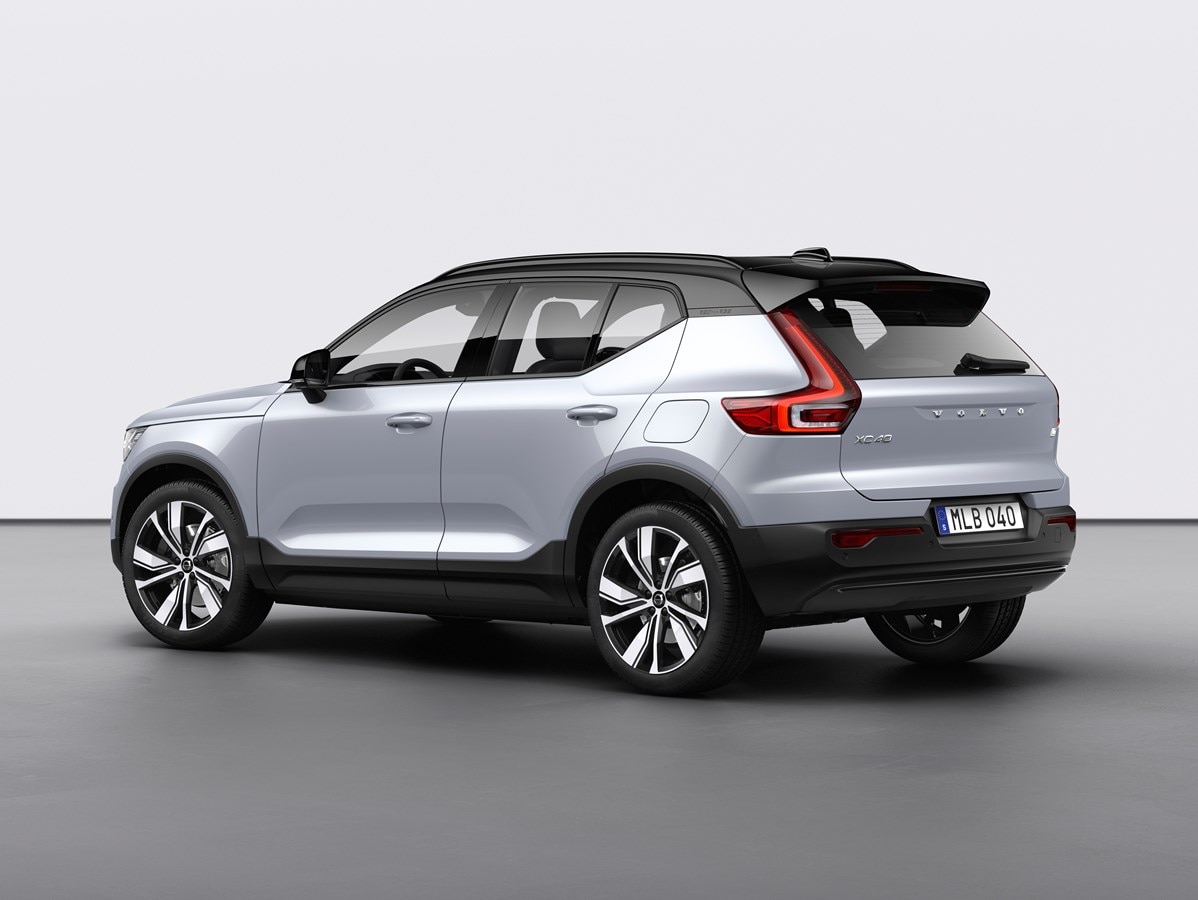 ?
Every Volvo XC40 Recharge plug-in hybrid model coming to our Bergen County NJ dealership location will come with free electricity for a year, which is given to you via a refund for the average electricity cost during that period. This vehicle is the first step towards our brand's ambition to become a climate-neutral company by 2040.
Contact Volvo Cars Ramsey to learn more about the electric Volvo XC40 and when you should expect to see it at our showroom!