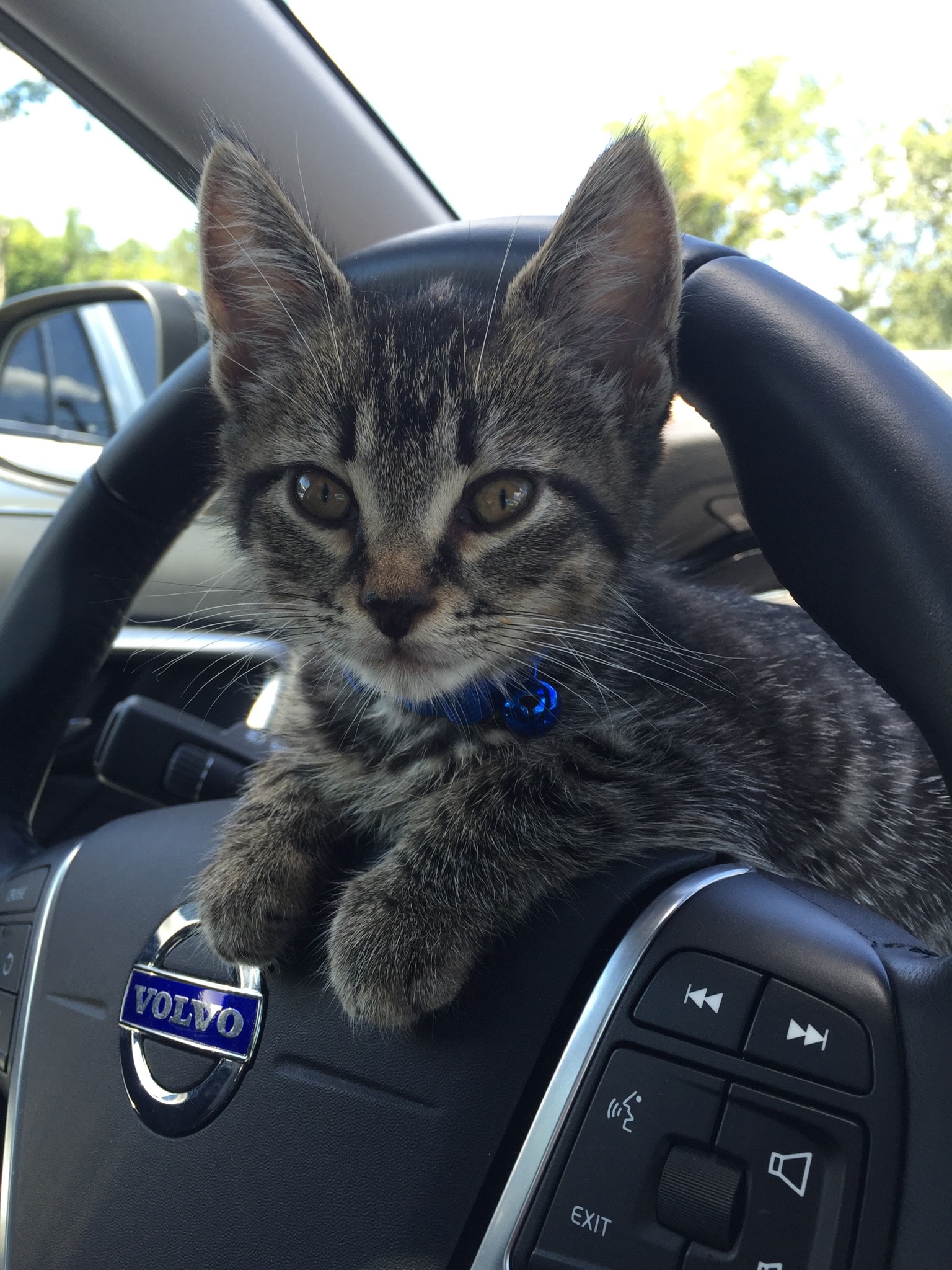 Everyone here at Ramsey Volvo has their own story. That's why we'd like to introduce you to our most recent addition to our team: Blaze.
Blaze is a 10-week-old male kitten who I adopted from the Middletown Humane Society. I chose to do the adoption through them since they're a low/no kill shelter who does a lot for the community.
Blaze actually got his name from the fact that he was saved from a burning building. As soon as Blaze came to the dealership, our animal-loving team welcomed him with open arms.
Most of Blaze's time at our showroom is spent relaxing, as seen here in this photo of him making sure the 2015 Volvo S60 T5 is comfortable for all passengers, 2 legged and 4 legged.
The entire staff at Ramsey Volvo is so happy to have Blaze as our mascot and he's equally as excited to be in his forever home!
Blaze and the rest of the Ramsey Volvo team are caring, genuine and bring their heart into the job. You'll always be greeted with warmth and smiles anytime you come here, whether you're looking for your next vehicle or servicing your current one.
If you want to get more information about adopting a pet from Middletown Humane Society, please visit their website here.