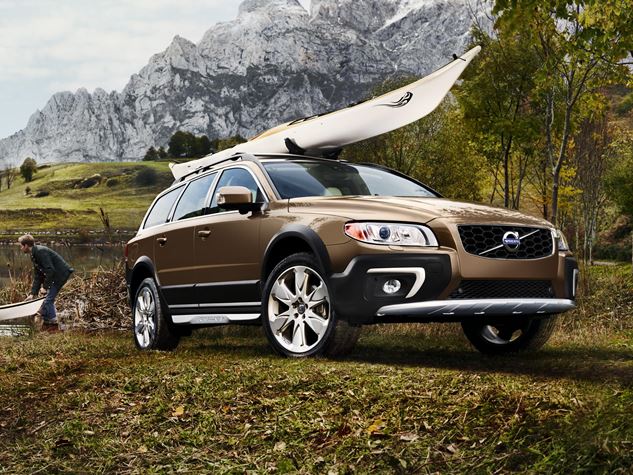 On the road and off-road, Volvo vehicles are synonymous with safety and all weather capability. Whether you drive a S60, XC90 or any other Volvo model, your tires were selected to provide you with superior performance and comfort. As summer comes to an end and colder weather is upon us, now is the time to make sure your Volvo's tires are right and ready for colder weather.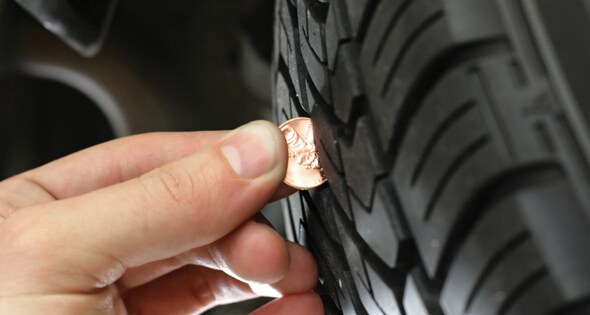 Have You Checked Your Tires Lately?
Colder temperatures can affect your tires inflation, causing your tires to lose a pound or two of air per month. Proper inflation in your tires helps your Volvo handle better, last longer, as well as allowing you to maximize your fuel efficiency.
The Penny Test
When your tires are worn tires the grooves are not deep enough to channel water out from wet roads and you're at risk of hydroplaning. Driving with worn tires also puts you at risk for a tire-blowout, so be sure to check your tires regularly.

Here is how to check your tires treads, using the Penny Test:

Place a penny between the tread on your Volvo's tire.
Turn the penny so that Lincoln's head points down into the tread.
If the top of Lincoln's head disappears between the treads, it means your tread is still above the suggested 2/32". If Lincoln's entire head is visible, it may be time to replace your tire(s) to ensure your receiving optimum performance from your tire.
Be sure to check each tire individually.
If you're still unsure if your tires are adequate for colder weather, no one knows how to care for your Volvo better than our service advisors and technicians. Whether your Volvo requires Continental, Michelin, Pirelli or another quality tire brand, you can trust that the experts at Ramsey Volvo will recommend the approved tire that will deliver the best driving experience.
Stop in today for a tire inspection or schedule an appointment online with our Volvo service center serving Hawthorne & Englewood NJ. Our online appointment scheduler makes scheduling a service appointment fast and conveniently.
Schedule An Appointment
Ramsey Volvo offers tires in stock and installed while you wait, that are meant for your model and year Volvo. All eligible tires include 24-month road hazard coverage, ask your service advisor for a complete list of eligible tires and complete coverage. Competitive prices with savings means you won't pay too much.
Visit Our Tire Store
Don't wait until there is a problem with your tires, check your tires regularly to ensure your getting the most from your tires. Don't let your safety slip away on wet roads, check your tires for colder weather performance today.