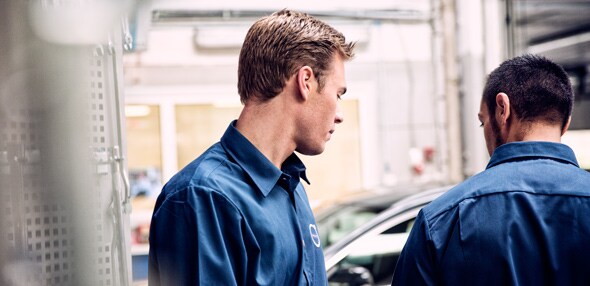 Now that Old Man Winter is behind us, it's time to get your Volvo vehicle ready for Spring. Winter can be tough on a vehicle so it's important that you take precautions early to minimize the toll Old Man Winter takes on your vehicle. With a few simple steps, your Volvo can be ready for those warm weather road trips or carpooling to the latest sports activities.

1. Remove Winter Tires and Check Tire Pressure
Though your Volvo may be equipped with all-season tires, many people choose to have 2 sets of wheels – one mounted with snow tires and another mounted with summer or all-season tires. Regardless of what you're doing with your wheels, it's important that you check your tires' air pressure to ensure proper inflation. Properly inflated tires helps assure the best possible contact between the tires and the road and offer you the best possible gas mileage. Check your Volvo owner's manual for the correct tire pressure.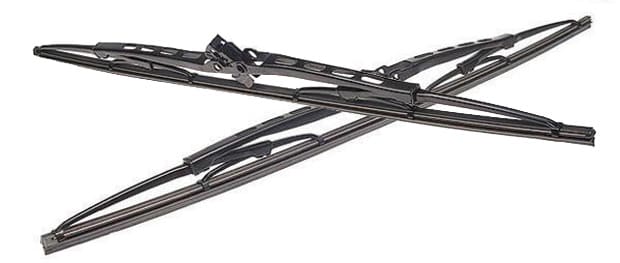 2. Inspect Wiper Blades
Visibility is important and your vision can be impaired if your wipers are not in good working condition and reducing visibility with streaks across your windshield. If you haven't replaced your wiper blades recently, ice and snow can take a toll on your blades and you may want to replace them to ensure you are ready for those spring showers. If you are unsure, run fresh washer fluid to see if your wiper blades leave streaks across your Volvo's windshield or if they leave you with a clear visible view of the road.

3. Under the Hood Inspection
Now that cold weather is behind us, now is the time to get our and lift open the hood and inspect some key items.
Belts & Hoses – Cold weather can take a toll on belts and hoses so visually check all belts and hoses to ensure there are no cracks or dry-rot.
Battery – Check for corrosion on your battery terminals.
Fluids – Check your vehicles fluid levels including oil, coolant, brake fluid and washer fluid.

4. Check Air Conditioning System
Before the temperatures get too high, now is the time to check your Volvo's air conditioning system to ensure it is blowing cold air. Run the air conditioning system on MAX A/C for a few minutes and confirm that not only is your A/C unit blowing cold air, but that there are no foul odors or strange sounds coming from your vehicle's vents. Now is the time you will also want to check your cabin's air filter to ensure it is clean and free of debris. If you feel your not getting optimum performance, contact our Volvo service department in Bergen County – perhaps your A/C system has a leak, needs a cleaning or needs to be recharged.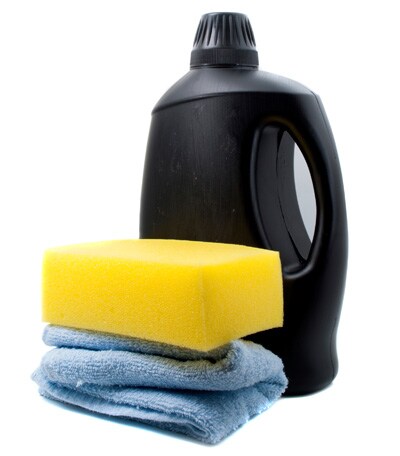 5. Wash Exterior and Underbody
Winter months take a toll on your vehicles exterior. Harsh weather, sand and salt on roadways can damage and/or a vehicle's clear coat and underbody over a period of time. Take advantage of the nice weather and take the top to thoroughly wash your vehicle – including underneath, and even a good coat of wax will keep your vehicle's clear coat protected in the upcoming months.
Our Ramsey Volvo Service Department can assist you in getting your Volvo ready for Spring so contact our service department to Schedule An Appointment.
Aside from being trained specifically to work on your Volvo, our certified technicians only use the brand-certified parts. Our Volvo Service Specials and Service Coupons are a great way for you to get your vehicle ready for Spring while saving yourself a lot of money.