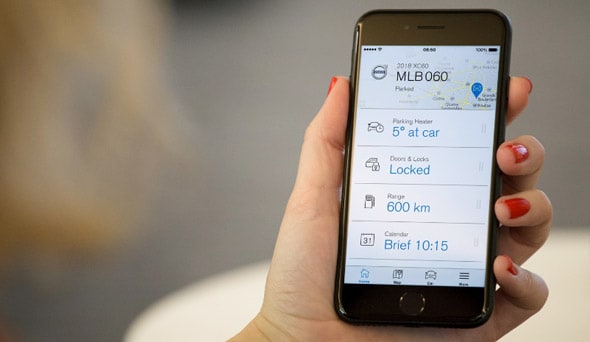 Volvo Cars believes that technology is there to service people and deliver information that actively enhances one's driving experience. Volvo's entertainment and driver support system, Sensus is aimed at the concept of a fully connected and enjoyable experience. The Volvo On Call smartphone app offers enhanced capabilities that include a wide range of services that supports everyday life.
About Volvo On Call
Volvo Sensus delivers a suite of applications and interfaces designed around 5 basic features:
Entertainment
Connectivity
Navigation
Services
Control
In 2001, Volvo launched On Call - one of the first automotive telematics services. It started out as a safety system that alerts emergency services in the event of an accident or if someone is in need of roadside assistance. Over the years, Volvo has enhanced the capabilities of Volvo On Call to include a wide range of in-car and out-of-car services.
On Call App Features
Volvo On Call services allow you to control your car remotely with the simple use of your smartphone app. Here are some of the key features the Volvo On Call System has to offer.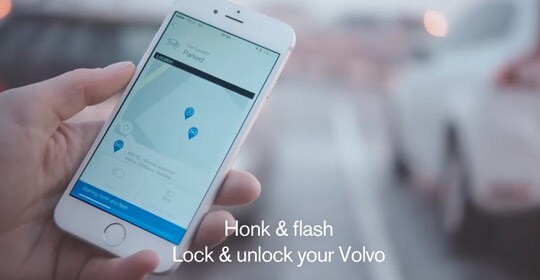 Lost and Found
If you're in a crowded parking lot or you parked in the city and lost your Volvo's location, the Car Locator function allows you to flash the lights and sound the horn to help you locate your car. This becomes especially useful if you forget to write down or take a photo of where you parked.
Send Destination
You can search for your next destination and send it to your car's navigation system rom the comfort of your own home. On the way to your next destination, if your Volvo On Call system detects you need to refuel, you can easily find the most convenient station to refuel – and send that destination to your phone also.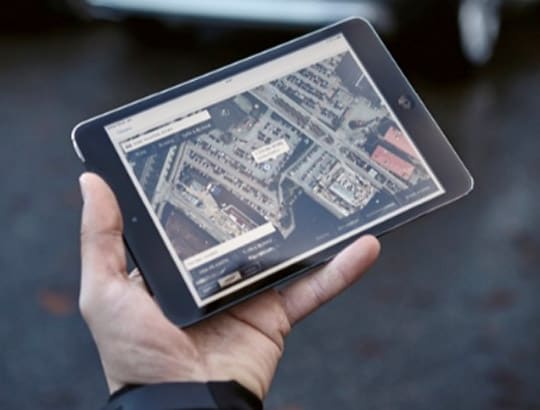 Driving Journal
Volvo On Call offers a convenient and easy way to keep track of your driving. View details of past trips and tag locations with your own tag – choose from business, private or use your own personal tag. This helps when trying to remember where you had that amazing cocktail or saw that store you'd want to shop at later down the road.
Calendar Integration
Volvo On Call system allows you to permit access to your calendar and contacts. The app also offers the option of sending directions to business meetings or your next appointment to your Volvo's navigation system.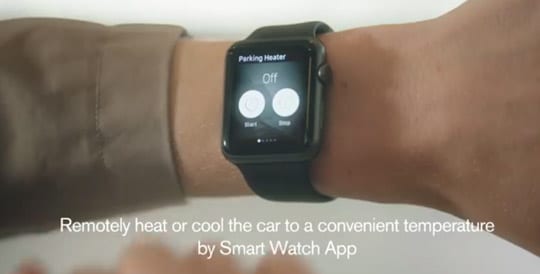 Notifications and Preconditioning
Have you ever walked away from your vehicle, then wondered if you locked the doors to your Volvo? The Volvo On Call app will notify you if you forget to lock your car. If someone triggers the alarm to your new Volvo, the Volvo On Call app will notify you.
Living on the east coast, one of the most widely used Volvo On Call features offers you the ability to set and start or stop your vehicle's climate control system. For those who own the new XC60 and 90 Series vehicles, the On Call system allows you to heat and cool your vehicles with the use of the remote engine start. No need to wait, your Volvo will be ready for you in the sweltering heat of summer and freezing cold of winter.

Wearables
Stay in style and stay connected, Volvo On Call is available with a smartwatch and wearable support, which works along with iOS and Android operating system-based smartwatches – as well as Microsoft Band 2.
By offering a suite of applications and interfaces, Volvo On Call offers an award-winning and ground-breaking approach to in-car technology. The app offers user-friendly services that enhances your driving experience and keeps you connected – inside or outside your Volvo vehicle. Make missing an appointment, service schedule or getting lost a thing of the past. Volvo On Call is currently available in the Volvo S90, Volvo XC90, Volvo V90, and Volvo XC60.
Shop Our Volvo Inventory