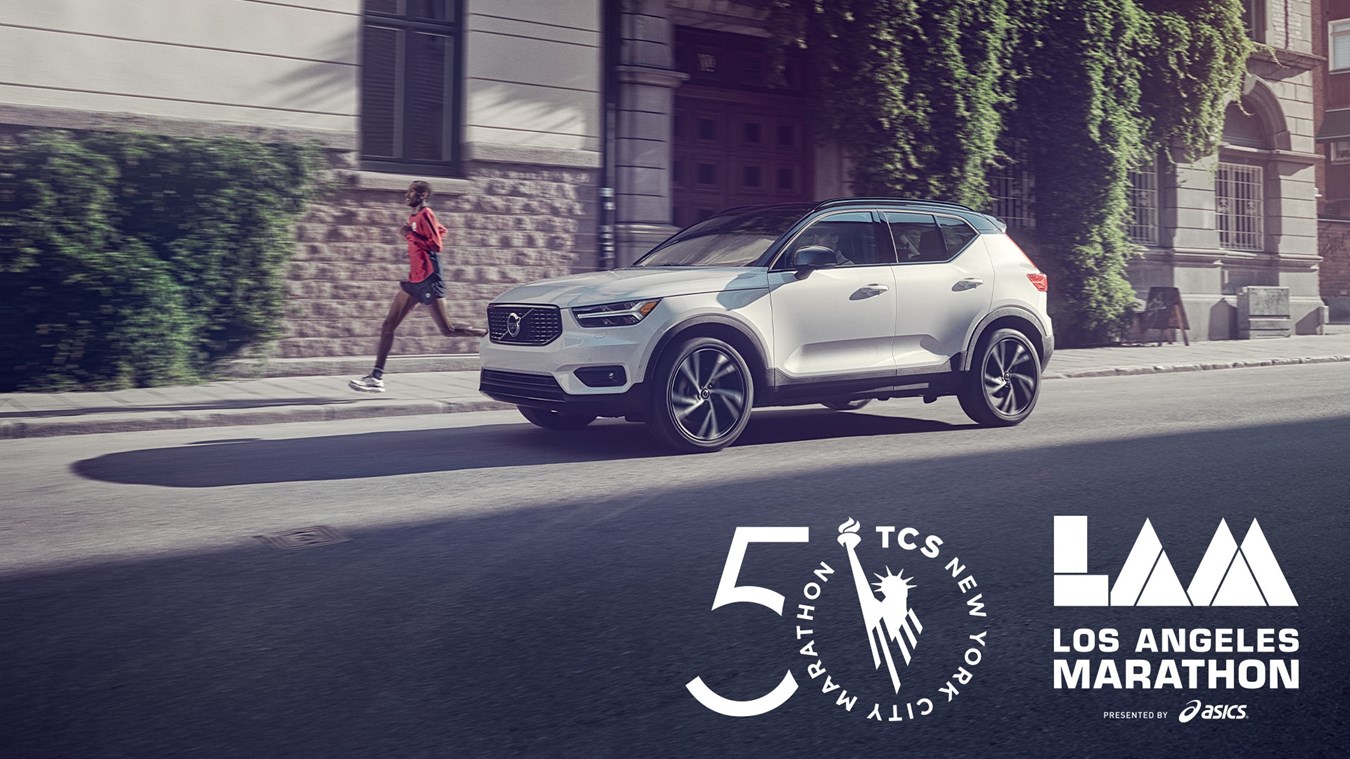 If you're thinking about entering the in-person TCS New York City Marathon or Virtual TCS New York City Marathon Powered by Strava, then there's another big reason to. And it's because the Run For Volvo Cars Sweepstakes returns for 2021!
The grand prize of the 2021 Run For Volvo Cars Sweepstakes is a brand-new 2021 Volvo model of your choosing that you design! Here are the steps to enter this contest:
Register to run the TCS New York City Marathon here or Virtual TCS New York City Marathon Powered by Strava here
Configure any new 2021 Volvo sedan, SUV or wagon by visiting RunforVolvoCars.com
Click "Try to win this Volvo"' and enter by Nov. 30 for a chance to win
Our Volvo dealership is located just minutes from New York City and we're sure that some of our customers will be participating. The virtual marathon will be taking place from Saturday October 23rd to Sunday November 7th, which is the date that the in-person marathon will be happening.
Out of all of the entrants of this year's Run For Volvo Cars Sweepstakes, one winner will be randomly selected to win a car like the one they designed on the RunforVolvoCars.com site. That's also the place where you can learn all about the other details of the contest including the official rules and FAQs.
"At Volvo Cars we believe that marathons are more than just races. They are iconic, cultural moments that bring people together. As a human-centric organization, we're thrilled to be part of the return to in-person marathon events across the country and provide another great opportunity for the running community to learn more about our vehicle offerings."

-Rick Bryant, Vice President of Sales Operations at Volvo Car USA
Those who register to enter the McCourt Foundation's Los Angeles Marathon presented by ASICS also taking place on Sunday November 7 can also enter the 2021 Run For Volvo Cars Sweepstakes. If you're located in or will be traveling to the greater LA area for this marathon, you can register by clicking here.
Volvo Cars is a strategic partner to the New York Road Runners (NYRR) & the official vehicle of the 2021 TCS New York City Marathon, while being the presenting partner of the Los Angeles Road Runners (LARR) program, the official sustainability partner of the 2021 Los Angeles Marathon & the lead vehicle for the race.