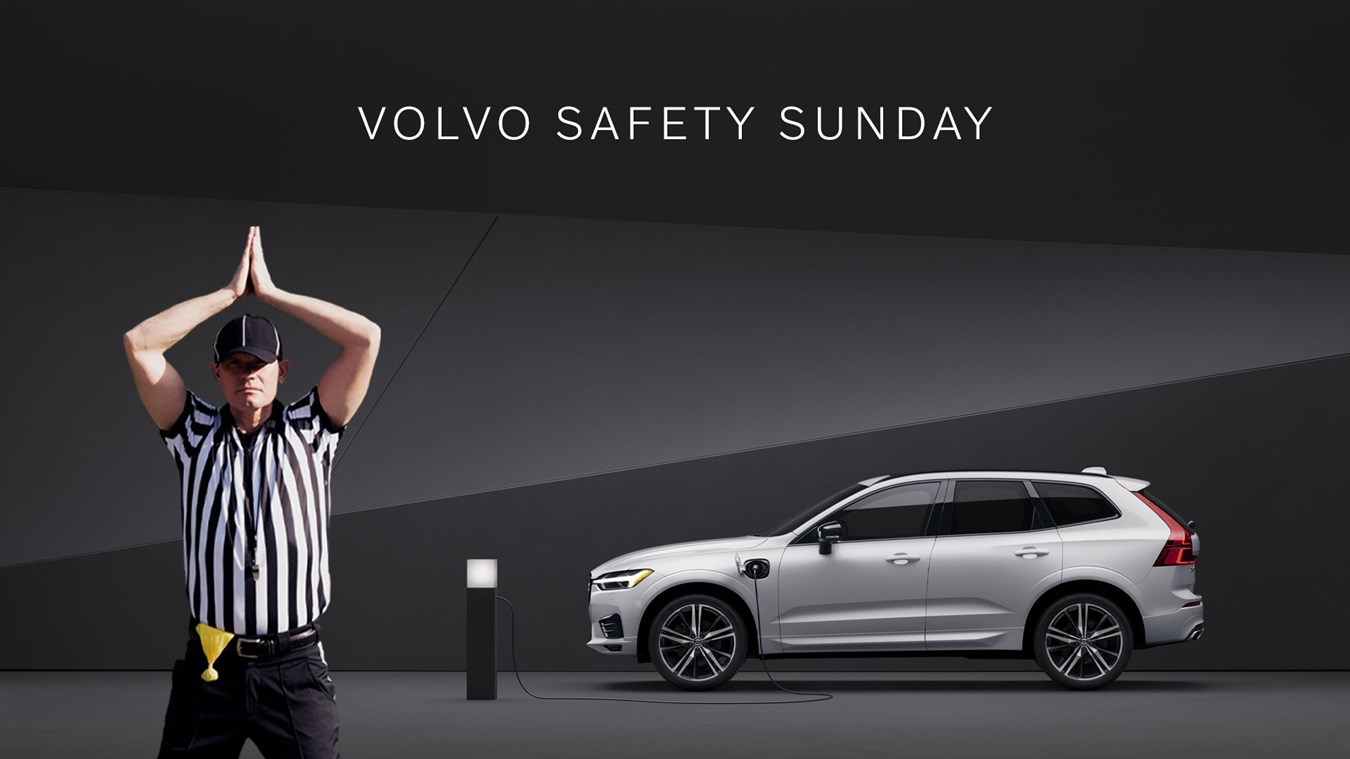 Last year, Volvo Safety Sunday celebrated the more than 1 million lives saved by our brand's invention found in every car on the market, the 3-point seat belt, by offering $1 million in new Volvo vehicles to be given away if one team scored a safety during the big game.
This year, our brand ups the ante during the big game for this year's Volvo Safety Sunday by doubling the value of the luxury cars & SUVs Volvo will be giving away up to $2 million*! The winners will be randomly selected qualified entrants who enter the contest between now and kickoff on Sunday February 7, 2021 at 6:30 pm EST.
Volvo was inspired by the goal to save 1 million more lives with current safety innovations that can be found in our lineup like Pilot Assist & City Safety, along with the ones coming in the future.
How Volvo Safety Sunday: A Million More Works
Entering Volvo Safety Sunday is simple. All you need to do is click the button below, scroll down to the Build a Volvo section, click "Build Yours" and design the Volvo of your dreams.
Whether it's one of our popular gasoline-powered models or an efficient Recharge hybrid/electric vehicle, you can be entered to win it. So choose the color and features you want in your dream Volvo!
It doesn't matter whether you're rooting for the Kansas City Chiefs or the Tampa Bay Buccaneers. It doesn't matter whether you're going to be gathering with trusted family & friends or opting to socially distance at home with your closest loved ones or alone.
It doesn't even matter if you only watch for the commercials. But make sure you watch to see if either team scores a safety, which is when a team scores 2 points for tackling the opposite team in their own end zone, since that's when your chance to get your dream Volvo will begin!
There have only been 9 safeties in the history of the big game, with nearly half occurring in the past 12 years. Even though they aren't very common, there's still a chance that it can happen.
Enter Volvo Safety Sunday Today
*NO PURCHASE NECESSARY. A purchase will not increase your chances of winning. Sweepstakes begins at 12:00 PM ET on 1/25/21 and ends at 6:24:59 PM ET on 2/7/21. Open only to legal residents of 50 US/DC who are 18 years or older. Valid United States driver's license required to claim a prize. Click Here for Official Rules, including how to enter, odds, prize details and restrictions. Void where prohibited. Msg&data rates may apply. Sponsor: Volvo Car USA LLC, 1800 Volvo Place, Mahwah, NJ 07430
Prizes will only be awarded if a safety is scored during the 2021 Football Championship Game in Tampa, Florida on February 7, 2021, or as may otherwise scheduled due to COVID-19. No prizes will be awarded if no safety is scored.