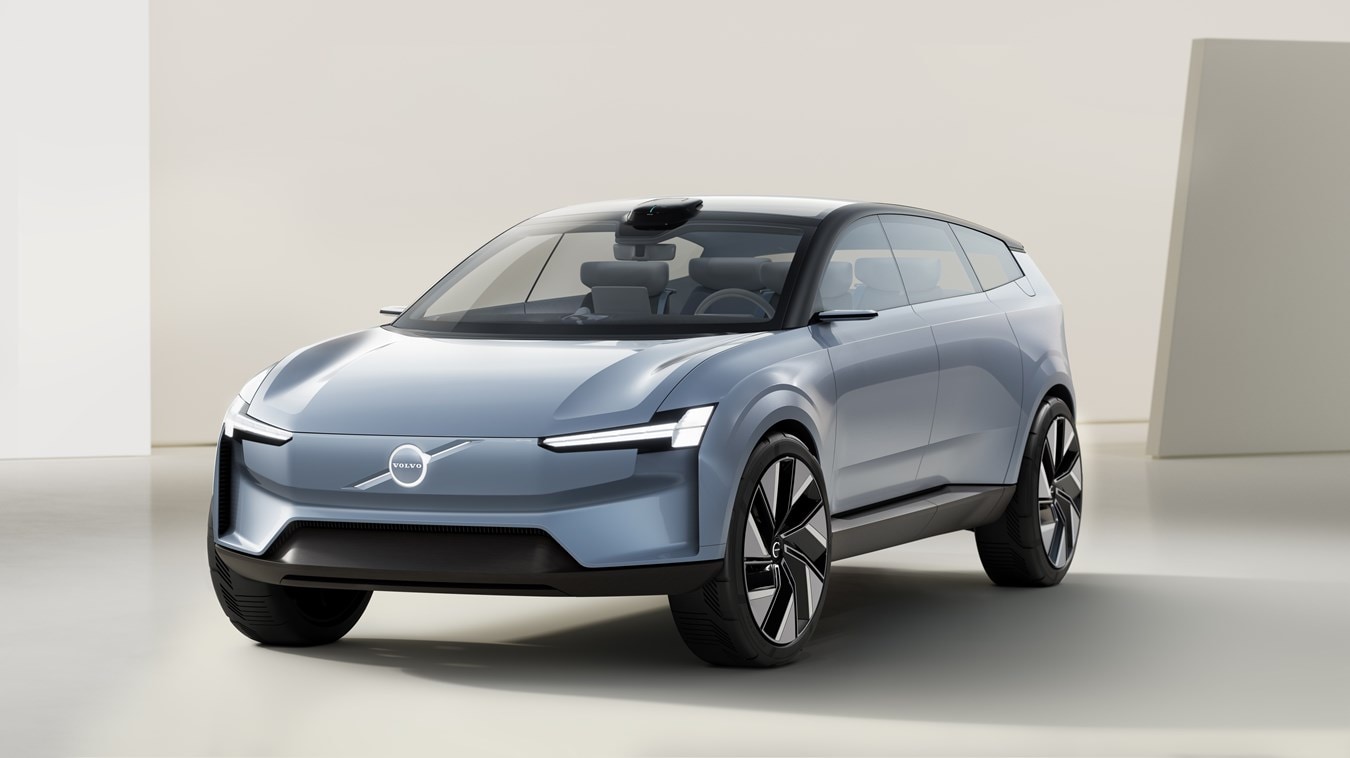 Not only did we hear about our brand's future technology roadmap during the Volvo Cars Tech Moment on June 30th, we also saw the debut of the Volvo Concept Recharge! This concept vehicle shows off what's to come for Volvo over the next decade as we move into becoming an all-electric auto manufacturer.
The first major thing to know about the Volvo Concept Recharge is the fact that the battery pack is integrated into the floor of the vehicle, which will be a common theme as our electrified model lineup moves forward. This results in the following:
Improve efficiency & aerodynamics
Extend the wheelbase & wheel size
Shortening of the overhangs
Increase interior space including a large storage area between the front seats
Some of the key exterior design differences of this concept vehicle compared to our current models include:
Sleeker roof profile with a LiDAR sensor to collect real-time data as you drive & assist with the self-driving functionality
Lower hood that's pronounced by the shield-like structure replacing the front grille
Reinterpreted Thor's Hammer headlights with HD tech-enabled pure graphic that open at night to show the main lamps
Reimagined signature vertical rear lamps with a set of wings that extend at higher speeds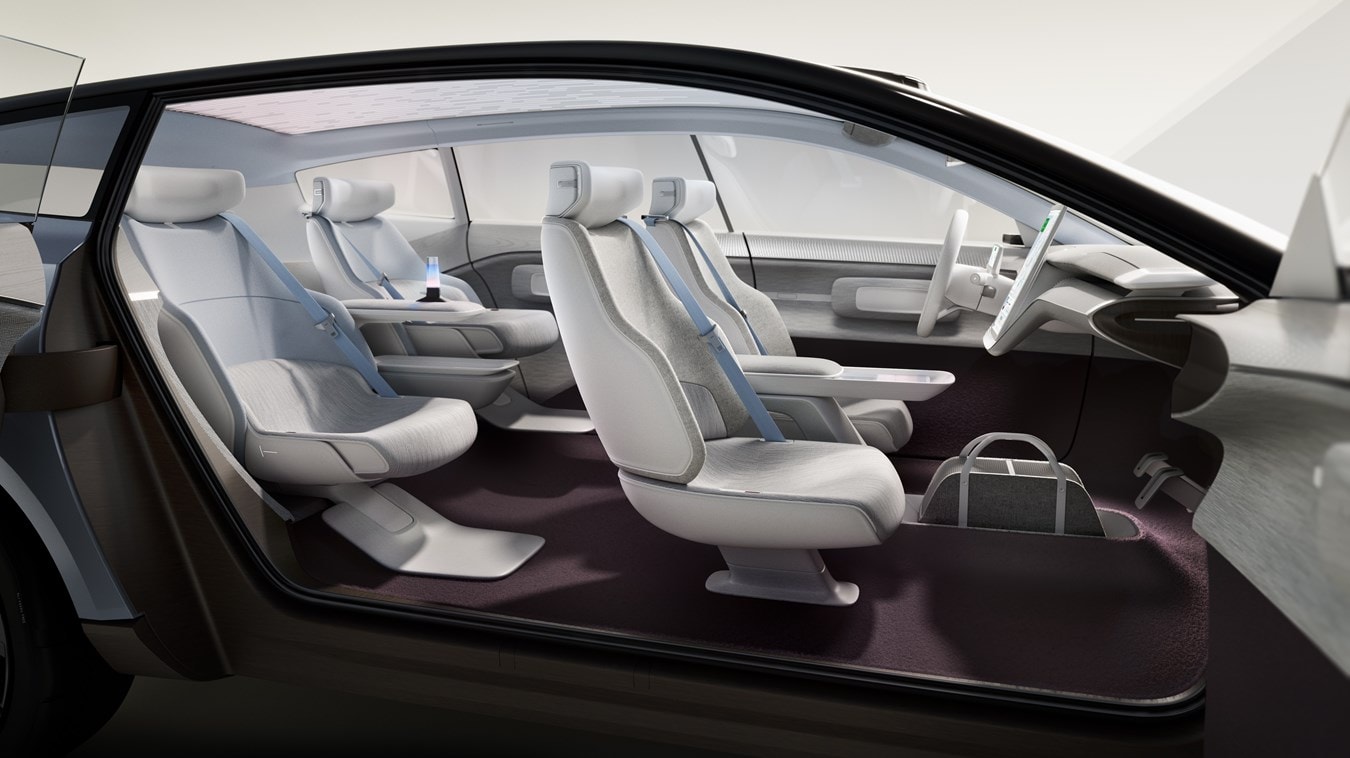 The inside of the Volvo Concept Recharge has a flat floor that results in repositioned seating and added space. The interior also showcases clean lines, lots of sustainable & natural materials used throughout the cabin and a 15" standing touchscreen display that's the centerpiece of the all-new infotainment system.
There are a few other major takeaways from the Volvo Cars Tech Moment that really show what's to come for our brand. With that being said, let's take a look at Volvo's future.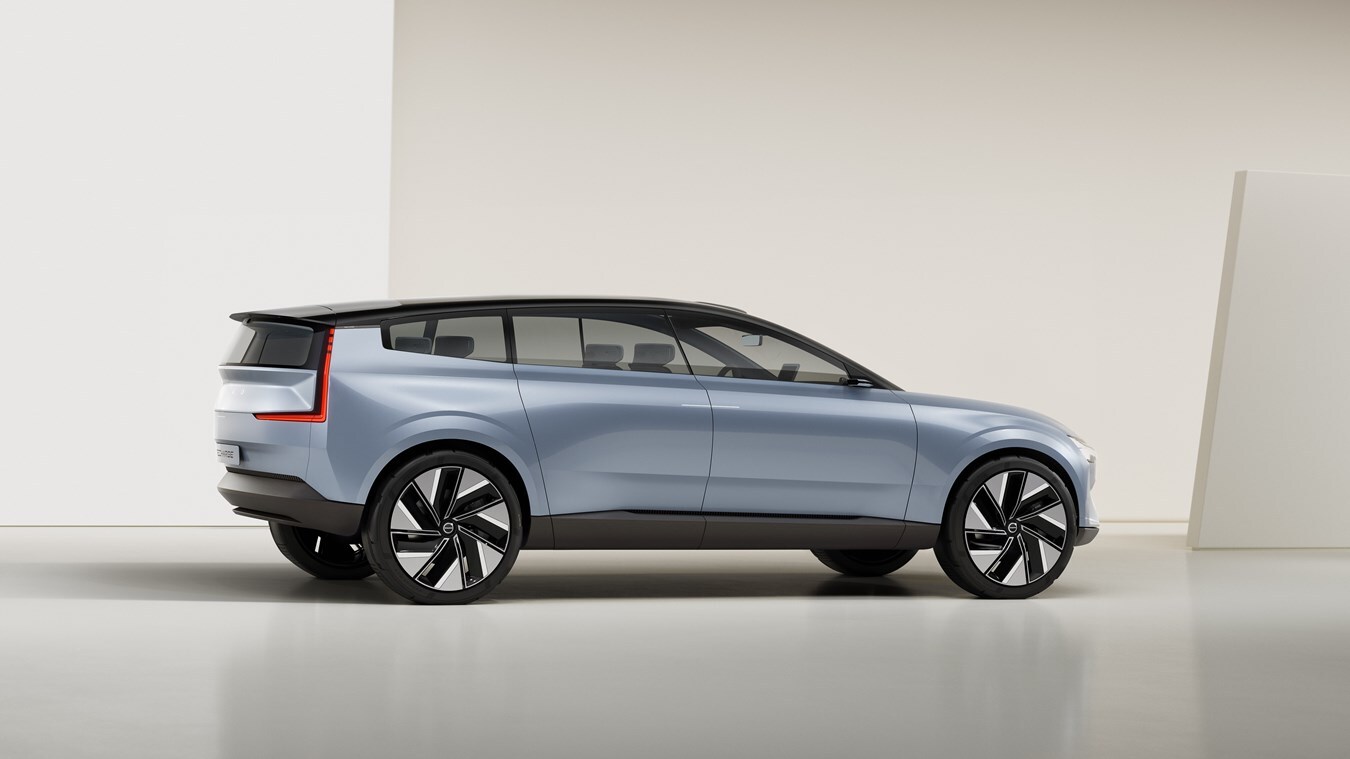 Reduction in Carbon Footprint
Volvo will provide longer driving ranges & faster charging times by not only bettering lithium-ion battery technology on its forthcoming second generation of electric cars, but when the 3rd generation of electric cars is introduced in the middle of the decade.
Bi-directional charging will also be offered in Volvo's future EVs. This means that you can offload excess electricity in your car battery to the power grid when prices & CO2 emissions related to electricity production are at their daily peak & charging your Volvo when emissions fall.
Some of the goals that Volvo is looking to achieve include:
Breaking the 1000 Wh/l energy density milestone to get 1000 km (621.37 miles) of real driving range
Cutting charging times almost by half compared to the current charging times by the middle of the decade
Producing battery cells using 100% renewable energy by 2025
Remanufacturing or reusing batteries for potential 2nd-life applications like energy storage
Recycling batteries at the end of their lifecycle to be used in future batteries
Selling only pure electric vehicles by 2030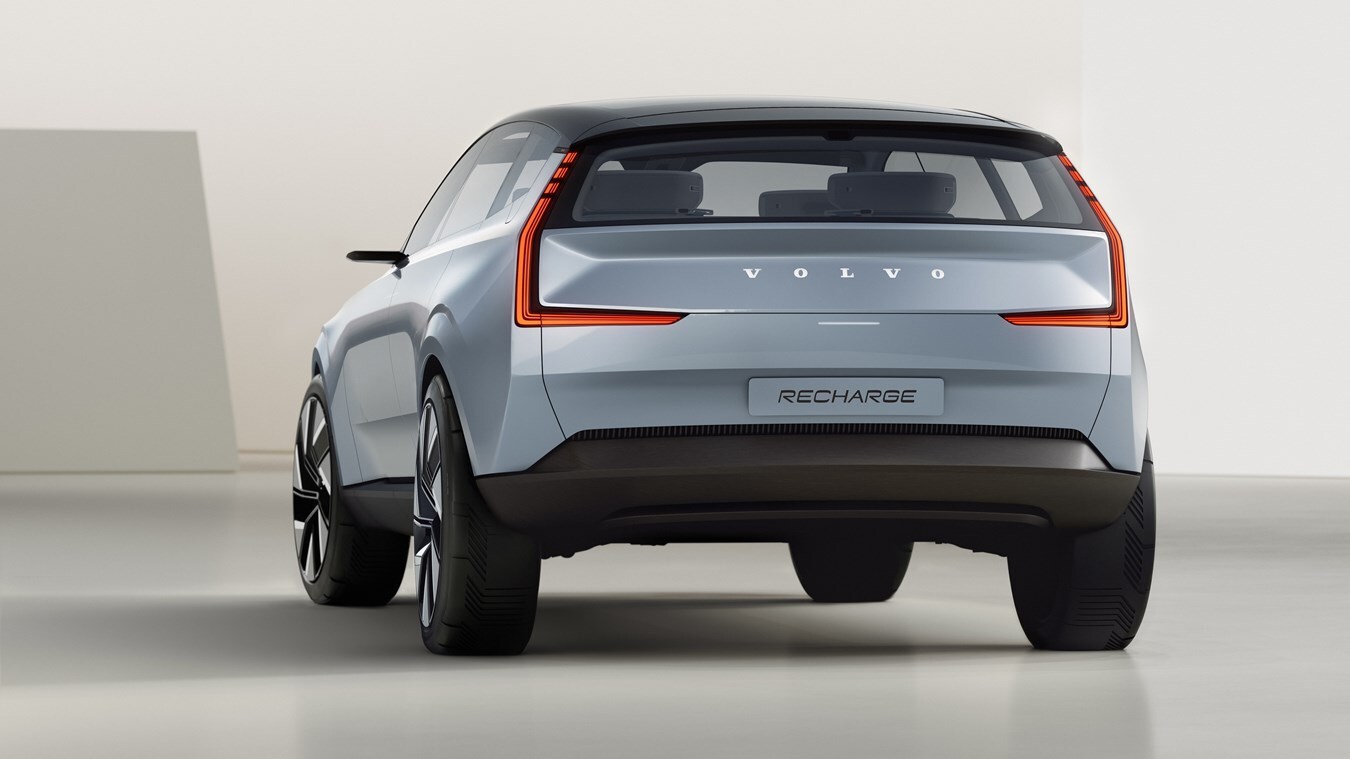 New Safety Standards
Each year, the research team at Volvo uses data to make our latest vehicles safer. And what better place to get data than actual Volvo drivers?
Customers can choose to share safety & traffic data from their vehicle with Volvo in real time, so our brand can process it and make continuous & quicker enhancements to our model lineup. That data will come from inputs read by sensors including those used in Luminar's high-res LiDAR technology.
The traffic data would result in the safest possible rollout of autonomous driving technology, allowing Volvo to set up specific features made for certain geographic locations. Over-the-air updates can cause new features to be sent to vehicles along with improvements to existing systems with the goal of there being no more collisions on the road.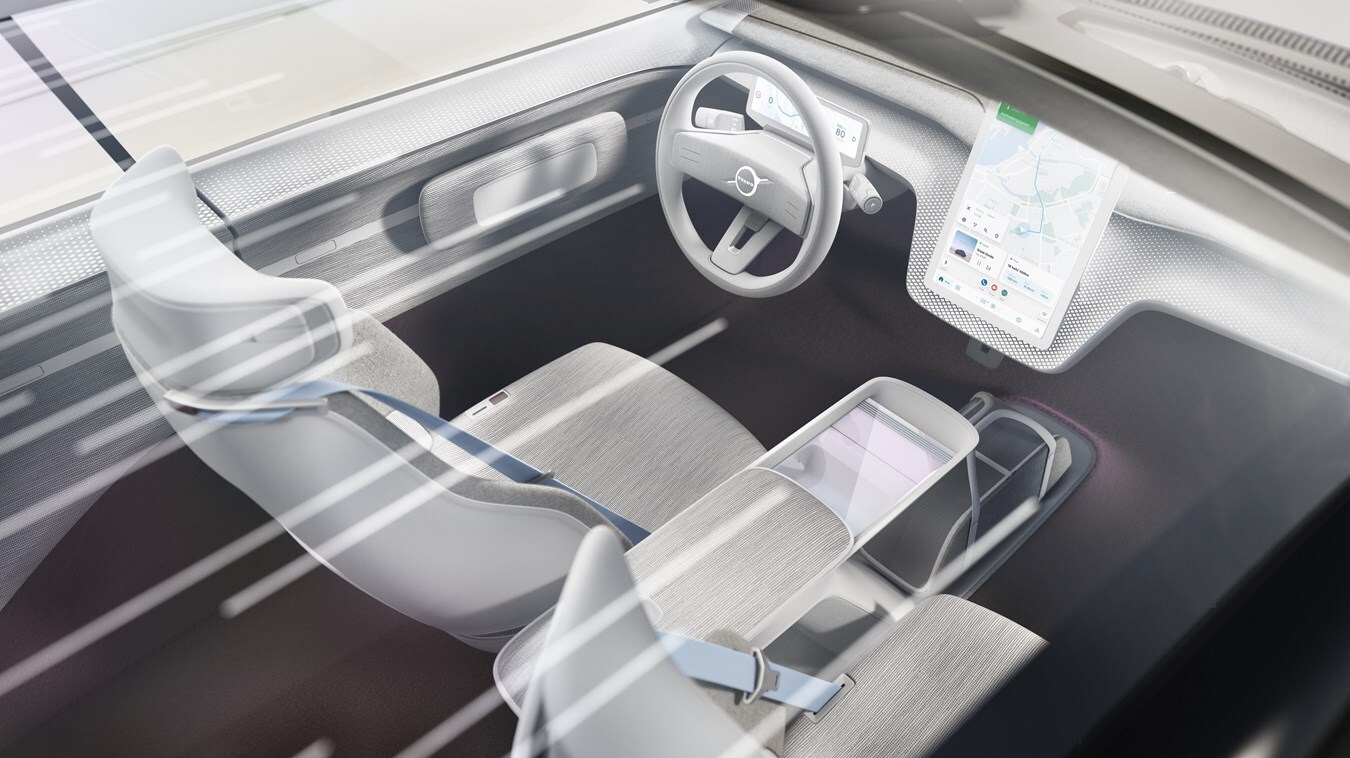 Infotainment Improvements
The infotainment system of our current Volvo lineup is powered by the Android Automotive OS that gives you built-in Google features like Assistant, Maps & Play. The user experience of the upcoming models will strive for simplicity for the sake of safety by clearly splitting info for you.
Volvo & Google have the following infotainment updates upcoming:
?High-resolution driver information screen showing vital info like speed & battery levels
Heads-up display to provide key info in front of the driver on the windshield, so your eyes stay on the road
Large centralized touchscreen with rich content, easy-to-see information & responsive interaction without needing to click too much for the things most important to you
Seamless connectivity via your mobile device, with your smartphone becoming a key & the Volvo Cars app enhancing the ownership experience
Finding & paying for charging your battery
Connecting to your home devices
VolvoCars.OS, our brand's all-new operating system that will be onboard our upcoming vehicles, incorporates various already existing operating systems including Android Automotive OS, QNX, AUTOSAR & Linux across the car and the cloud. This single coherent software environment will be seen through 3 main computers that operate vision processing & AI, general computing and infotainment.
The Volvo Cars Tech Moment showcased everything that's to come for our brand. Keep up to date with our blog as Volvo unveils more all-electric vehicle innovations that will redefine how the automotive industry will operate!