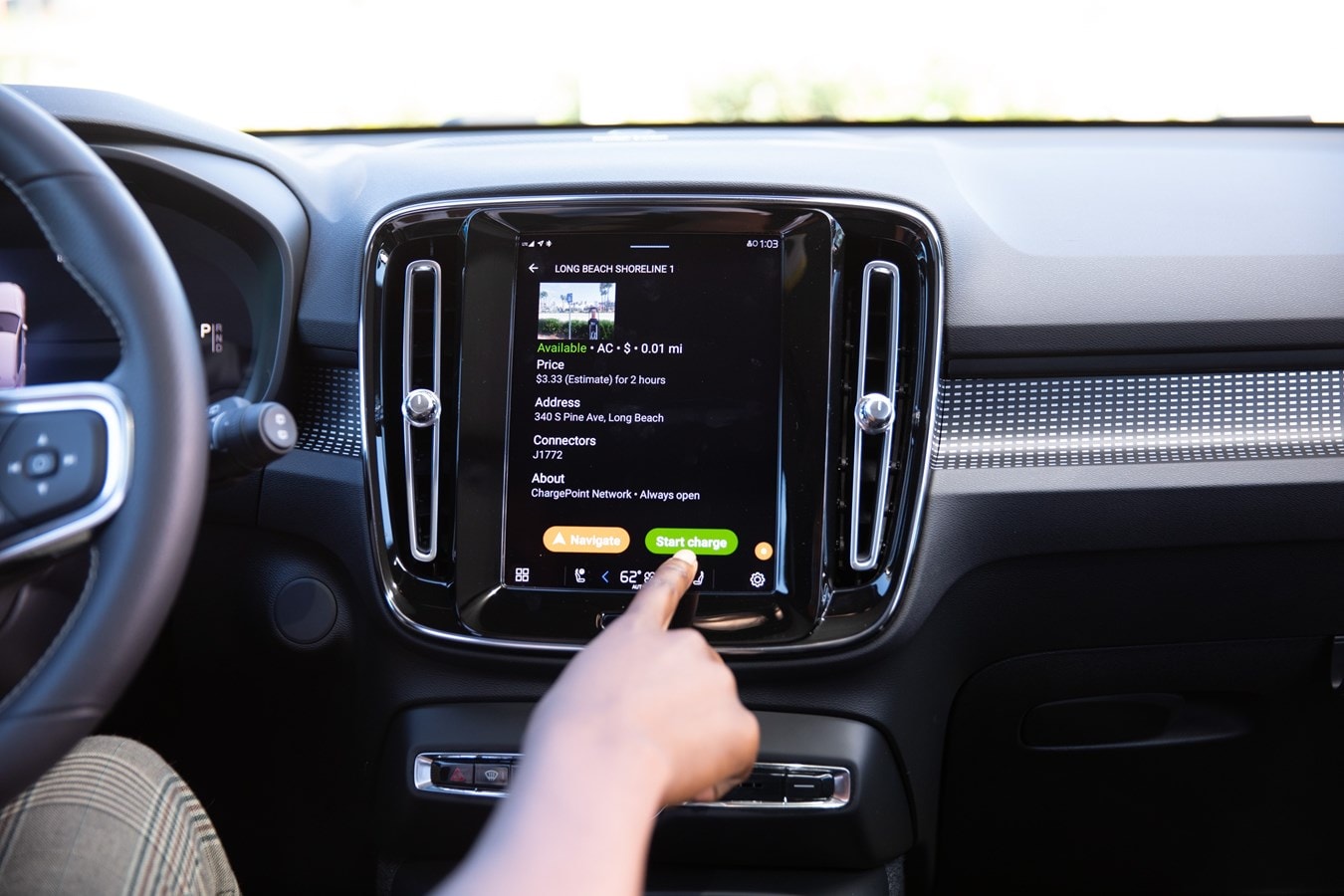 Last year took the energy out of a lot of us and 2021 has been a year where we can recharge & get back to normalcy. But Volvo is paving the way for the new normal of the automotive industry with the Recharge lineup.
That's evident by a number of Volvo Recharge pure electric vehicles and Volvo Recharge plug-in hybrids that have already been sold here at our Bergen County NJ dealership location. But there's one feature that you can get with the Google Android Auto OS: the ChargePoint in-car app.
This app is designed to ease the battery charging process for your powertrain by getting rid of the need to swipe a payment method in order to unlock a charging station, resulting in a consolidation of multiple charging network accounts into one. In fact, a single ChargePoint account will give Volvo Recharge drivers access to more than 80% of public AC & DC charging stations across the U.S. & Canada.
Learn More About Volvo's Charging Partners
How to Use the ChargePoint App in Your Volvo
ChargePoint can easily be downloaded from Google to your Volvo Recharge model using 4G wireless technology. The app is free to use and will show all of the available charging stations within a half-mile radius when you shift your EV into park after reaching a state of charge that you select based on your personal driving patterns.
You'll be notified via an audible notification and a visual alert that shows up on the center touchscreen. There are 2 ways you can search & navigate stations:
By touching the visual alert displays to see a list of available charging stations along with their exact locations & pricing to recharge your high-voltage battery
By saying "Hey Google, find a nearby ChargePoint charging station." using Google Assistant's voice command capability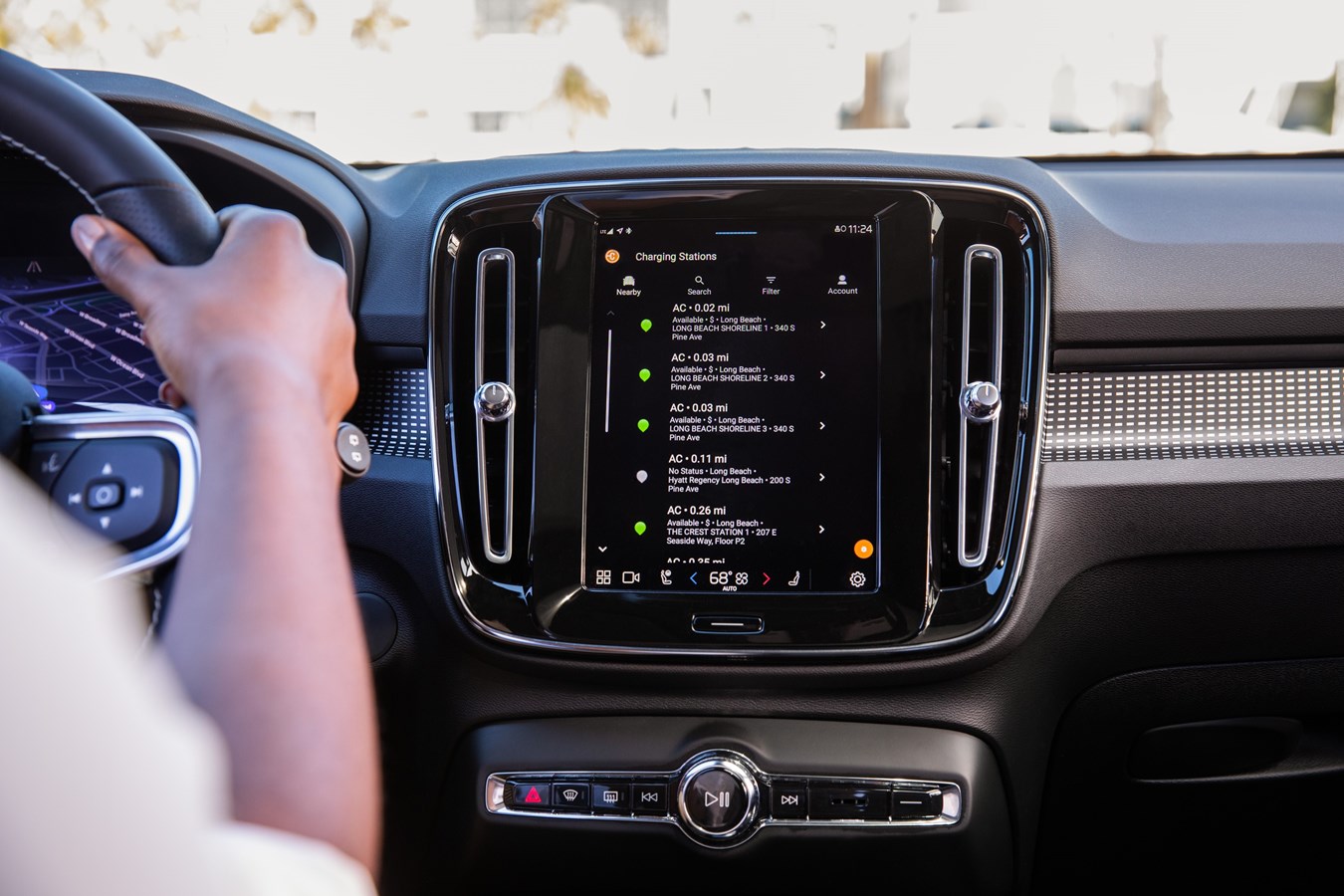 This is what you do once you arrive at the charging station:
Choose appropriate charger from the on-screen list & touch the green "Start Charging" button
Have the app communicate with the ChargePoint network via GPS location & cellular tech to activate the selected charger & release the plug
Get out of the car, remove the plug from the charger and insert it into your Volvo
Because the ChargePoint app will store your payment information, this eliminates the need for your smartphone, RFID card, charging network cards and even your preferred payment method to unlock a station & initiate a charging session. This is convenient when you either feel unsafe in an unfamiliar area or when the weather is inclement, which happens often enough in NJ.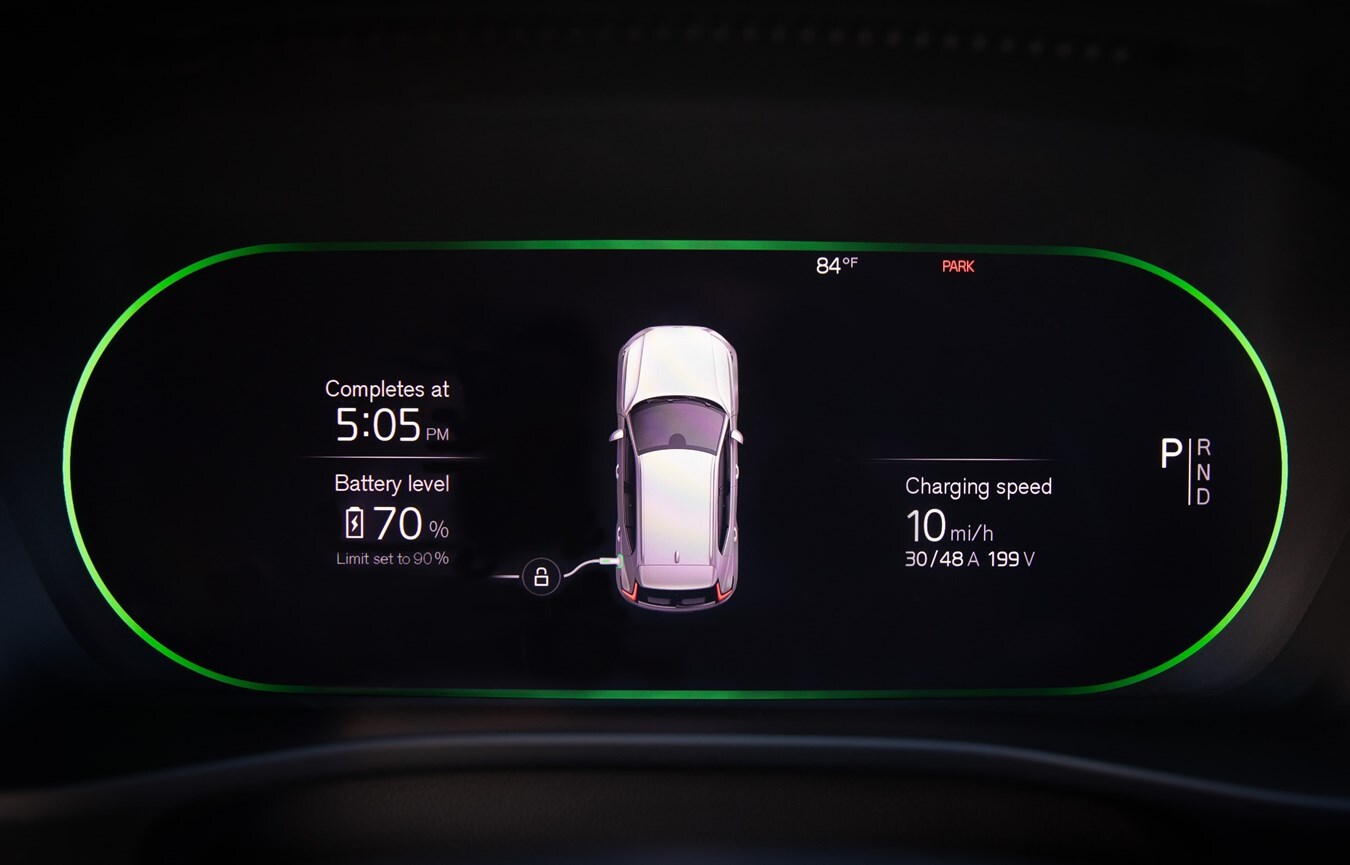 There are already more than 100,000 places to charge in the ChargePoint network, along with additional active roaming integrations with partner networks like EVgo and FLO and more access becoming available in the coming months.
Contact Volvo Cars Ramsey if you have any questions about the ChargePoint in-car app and using it as you drive your Volvo Recharge!